If you are planning a French vacation in Paris, there is no doubt that food will play an important part in your holiday plans. Of course, you will want to see the Eiffel Tower, the Louvre, Notre Dame, and the Arc de Triomphe but if you are a foodie, the main focus will be where you eat before and after each of those classic sightseeing spots in Paris. We have put together a list for you of the best things to eat in Paris and some of the best places to eat them at. Of course, there are plenty of food tours, walking tours, etc. that will take you past many of the most famous eateries or food shops or you can go it on your own and make your own personalized tour.
Chocolate Eiffel Tower Photo Credit: Pinterest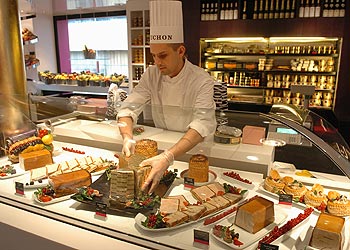 Paris Food Stores or Food Market Photo Credit: Pinterest
Jetsetting off to Paris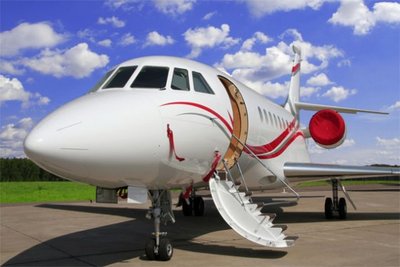 Private Jet to Paris Photo Credit: PrivateJetCharters.com
When you are planning a luxury vacation to Paris, you owe it to yourself to charter a private jet to get you to your destination sooner, easier, and more relaxed. A private jet charter affords you many benefits over flying commercially. When you choose us at PrivateJetsCharter.com, you can choose from the right aircraft and right itinerary to get you where you want to go, when you want to get there. Your own personal charter jet makes travelling to your destination part of the experience. Arrive to Paris in style and relaxed rather than frazzled and ready to begin your vacation. Charter a private jet to Paris  today!
Top 10 Foods to Eat While in Paris
Having a checklist can be a fun way to make sure you don't miss any of the quintessential favorite Parisian foods during your journey. This list is 10 foods you must try while in Paris. Some items on the list are classic French fare while others might be for the more adventurous eaters. Which Paris foods would you add to our list?
Escargot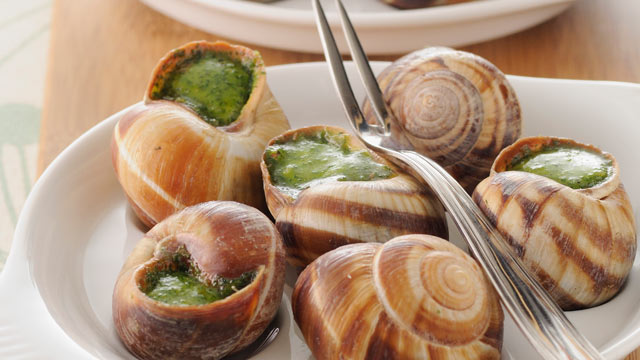 Escargot Photo Credit: ABCNews.go.com
Almost any and every decent restaurant in Paris will have escargot on the menu. Yes, they are snails and yes, they are delicious. The classic recipe pairs them with butter, garlic, and parsley served warm in the shells. There aren't many variations and if you want classic escargot, you don't want a variation either. Try the original and enjoy!
French Baguettes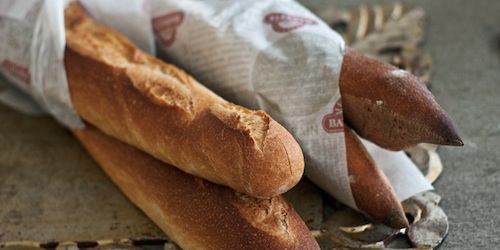 French Baguettes Photo Credit: ParisInsidersGuide.com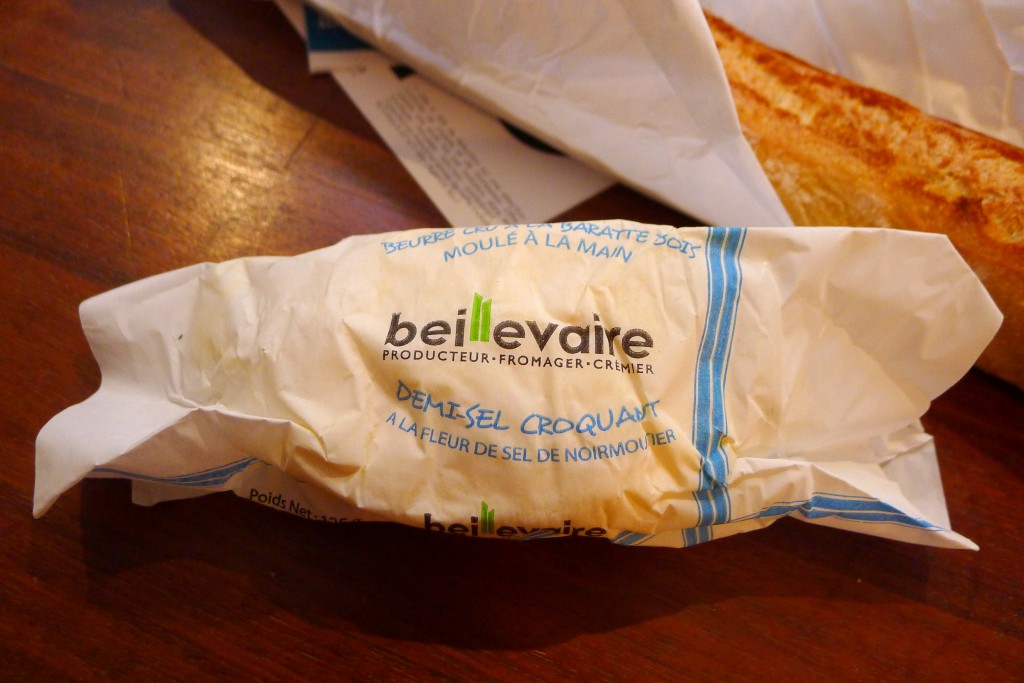 Salted French Butter and Baguette Photo Credit: AshleyAbroad.com
Crusty, crispy, warm bread is something that you must experience while in Paris. You will be able to find it in so many places including bakeries, food markets, and restaurants too. Be sure to sample a few to find your favorite crunch and flavor. A little history about the baguette, it was actually created to make a bread with more crust. While you are sampling your baguette, don't forget to sample French butter too. The French sure do love their crusty breads.
Croissants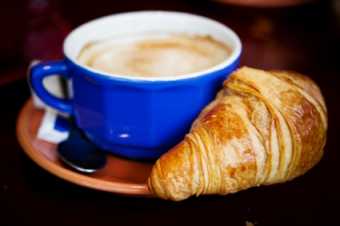 Croissant and Coffee Photo Credit: France-Travel-Secrets.com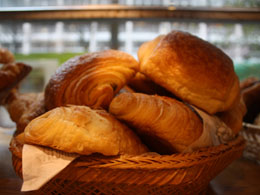 Basket of Croissants Photo Credit: ParisDigest.com
The croissant is known all over the world. In Paris, it is the ideal breakfast along with a cup of coffee.The buttery, flaky pastry is probably the most popular breakfast in Paris. If you are on a foodie vacation trip, you will appreciate the traditional light breakfast so that you have room for all the rich delights you will encounter the rest of the day.
Macarons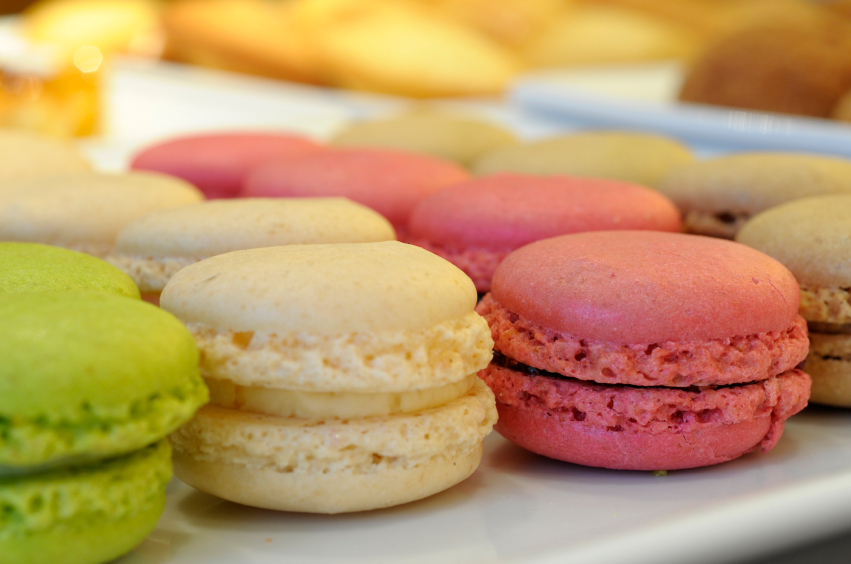 Macarons Photo Credit: ParisPerfect.com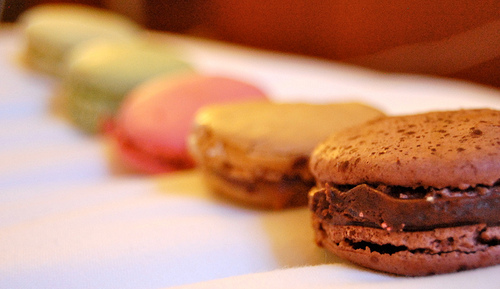 Macarons Photo Credit: SharedAppetite.com
French pastries and sweets are legendary. Macarons are delicate and intricate sandwich cookies that are often brightly colored and filled with chocolate ganache, buttercream or jam. The cookie part of the confection is a meringue-based dough made with egg whites, icing sugar, granulated sugar, almond powder and then food coloring to achieve the many colors of the popular dessert. You can often find them on the dessert menu of restaurants in Paris or in the food shops and food markets. They can pretty much be found all over Paris, so be sure to taste a few while on your vacation.
Chocolate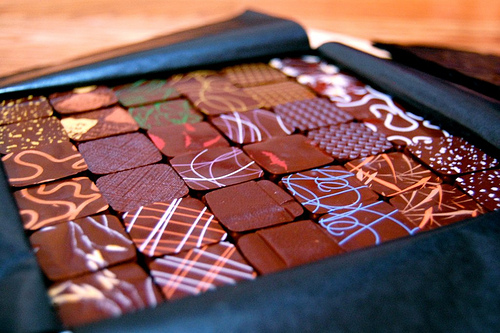 French Chocolates Photo Credit: SharedAppetite.com
French Chocolates Photo Credit: SharedAppetite.com
The most renowned chocolatiers in the world hail from Paris and France. You pretty much can't go wrong with any chocolate shop in Paris. However, here is a list of the Best Paris Chocolatiers from SharedAppetite.com:
Patrick Roger
Jacques Genin
Jean-Charles Rochoux
Franck Kestener
La Maison Du Chocolat
Un Dimanche a Paris
Wine & Cheese Tasting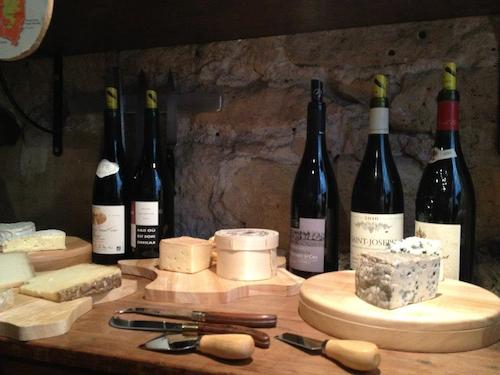 Cheese and Wine Tasting Photo Credit: ParisByMouth.com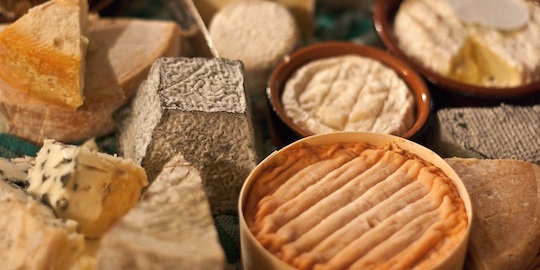 French Cheeses Photo Credit: ParisInsidersGuide.com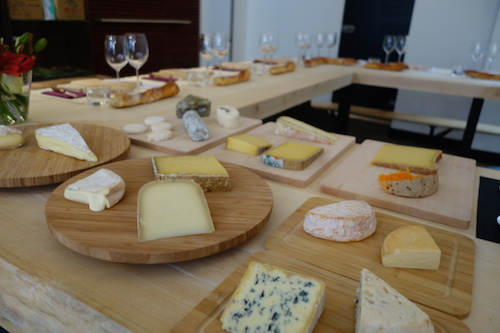 Cheese and Wine Workshop Photo Credit: ParisByMouth.com
Cheese and wine pairings can be the absolute highlight of your food vacation in Paris. There are cheese and wine pairing tours and even food and wine workshops that you can attend. Mixing education with tasting helps you not just for this one event, but gives you a lifetime of knowledge. With the countless types of wines and over 500 different cheeses in France, it helps to learn about them and taste as many as you can to find your favorites. Your future taste buds will be thanking you!
Duck Confit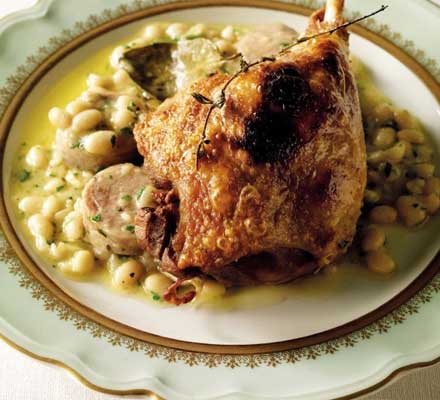 Duck Confit Photo Credit: BBCGoodFood.com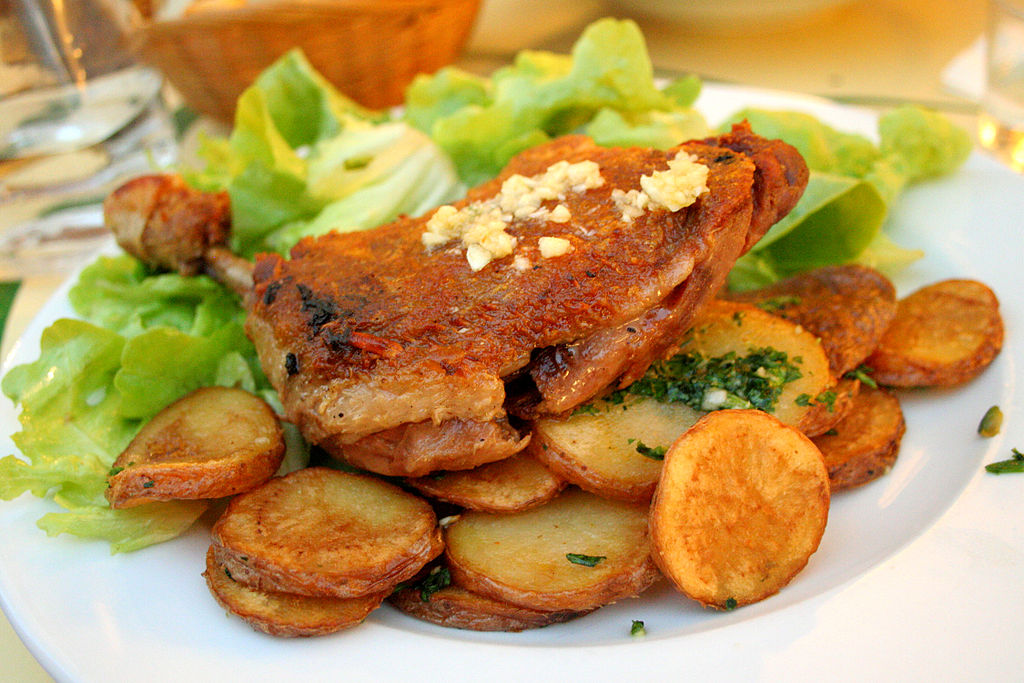 Duck Confit or Confit de Canard from Cafe du Marche in Paris Photo Credit: Wikipedia
Duck confit is a famous French dish that includes a duck leg prepared in a special way by curing the meat ahead of time. Because of this special preparation, the processing of preparing this dish begins 36 hours in advance of serving. It can be paired with potatoes, a salad, or other sides depending on the restaurant.
Steak Frites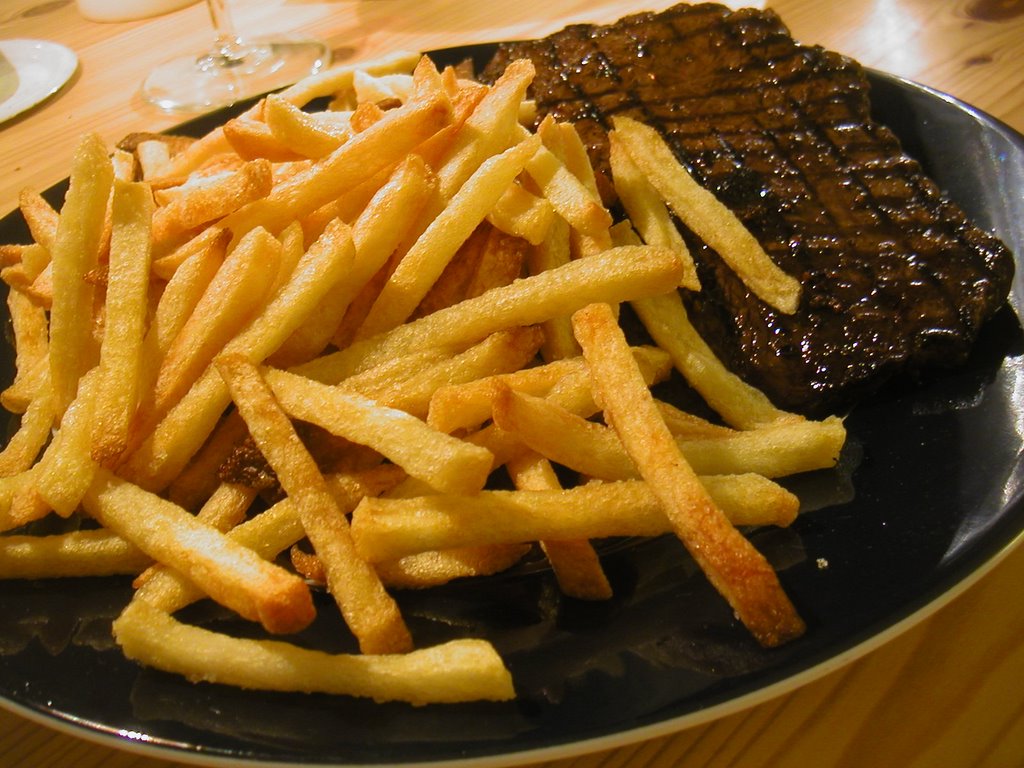 Steak Frites – the National Dish of France Photo Credit: "Flickr – cyclonebill – Bøf med pommes frites (1)" by cyclonebill – Bøf med pommes frites. Licensed under CC BY-SA 2.0 via Wikimedia Commons
Steak Frites – the National Dish of France Photo Credit: NYTimes.com
Steak Frites is the National Dish of France. French fries and steak is a popular dish. The fact that it is a more common "meat and potatoes" dish likely makes it even more popular because even travelers who are timid about trying new things will not shy away from this delicious and savory favorite.
Street Stand Crepes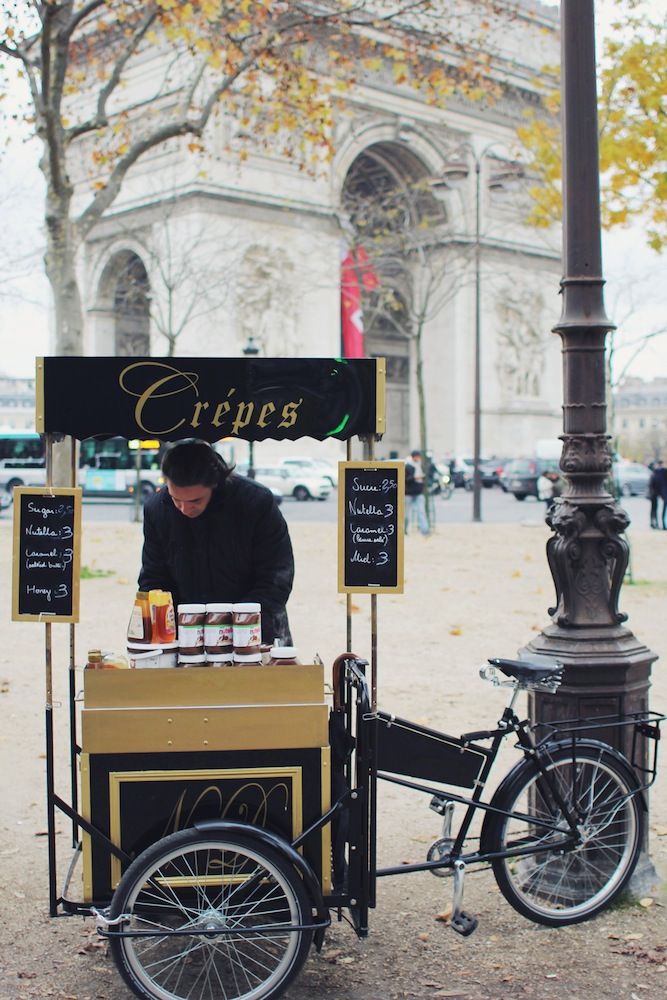 Crepe Street Vendor Photo Credit: Pinterest
Crepes Photo Credit: ParisLogue.com
Crepes are the ultimate street food in Paris. Vendors can be found at most popular Paris attractions. Whether you are in the mood for something sweet or something savory, crepes can hit the spot. Popular sweet variations can be filled with chocolate ganache or Nutella and fruit. Strawberries and bananas seems to be the most popular fruit crepes; and most match well with chocolate or Nutella. If you have an extra sweet tooth, ask for the powder sugar topping. Savory crepes can include eggs, meats or vegetables. The crepes can be wrapped in paper or served on disposable plates and enjoyed while you see the sights or sit and people watch on the Seine River. Savory or sweet crepes make for a great brunch snack in between your light breakfast and lunch.
Truffles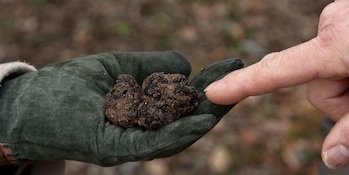 Black Truffle Mushrooms Photo Credit: ParisInsidersGuide.com
The black truffle mushroom is the most prized of all French foods. It is known as "black diamond" and is the most highly sought after truffle in the world. These mushrooms are added to many different dishes and it gives them an amazing savory flavor, what foodies call "umami". They are quite expensive because they are rare and for the most part are only raised agriculturally but are no longer found in the wild.