Orlando is known for being the home of Mickey Mouse, all things Disney World as well as several other amusement parks and attractions. However, that doesn't mean that you can't have an upscale private jet charter vacation. In fact, quite to the contrary, there are many luxurious accommodations and high end things to do in Orlando and at the theme parks that anyone can enjoy at any age. We will take you on a journey today and show you how to have some "big kid" fun in Orlando without your kids.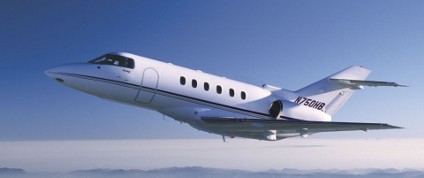 Super Medium Jet Photo Credit: PrivateJetsCharter.com
Orlando is a Big City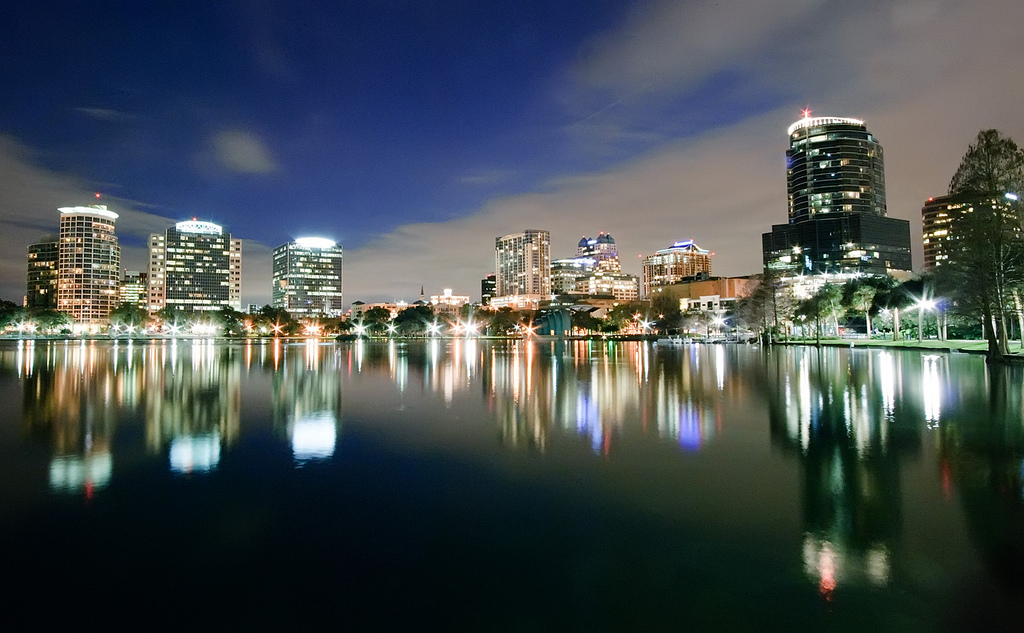 Orlando Skyline Photo Credit: Wikipedia
Orlando is in Central Florida and is a large city in itself. Downtown Orlando features NBA Basketball games, professional soccer, ice hockey and regular theater events. Disney World is located in a Disney' owned city called Lake Buena Vista. You also might have heard of Kissimmee; that is the city just south of Lake Buena Vista and is filled with hotels, motels, lodgings, and other tourist attractions including restaurants, arcades, miniature golf places, and more. Universal Studios and SeaWorld are both located in Orlando and are a close drive from Orlando International Airport. Just about every resort and hotel offers a shuttle or service to get you from the airport to the hotel. You can also rent a car or hire out a driver.
Chartering a Private Jet to Orlando
Begin your vacation by flying in via private jet charter to Orlando International Airport or Orlando Sanford International Airport. Orlando International Airport is much closer to Disney World and the other theme parks SeaWorld and Universal Studios. Sanford International Airport is just north of Orlando. In addition, Busch Gardens Tampa is less than an hour drive away. Of course, you can also charter a jet to fly into Tampa if you like.
Upscale Accommodations in Disney World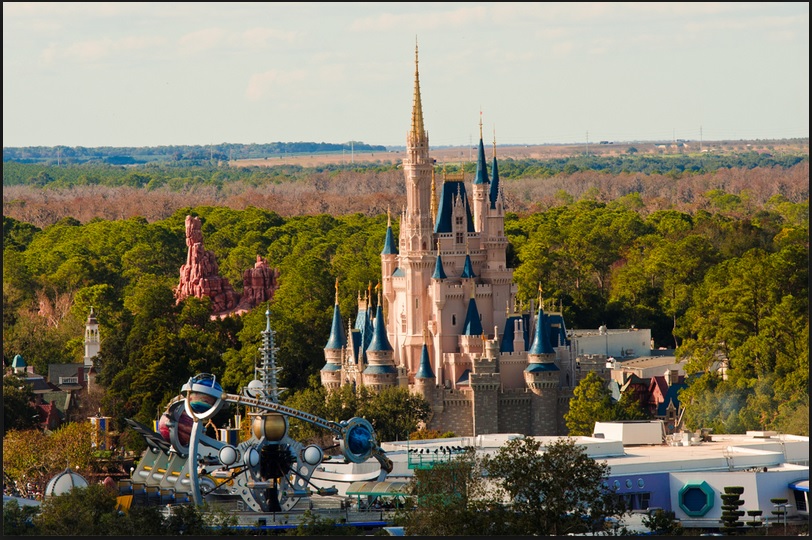 Magic Kingdom Aerial View Photo Credit: DisneyTouristBlog.com
There is a big variety of options when you look at the hotels and resorts located on property at Disney World. Most of the resorts are themed and some are very lavish with upscale accommodations and amenities. When you stay at any of the Disney Resorts, you get extra park perks including magic hours before or after the parks' regular hours and other special privileges like dining reservations, the new magic bands, and other discounts. Each Disney Hotel has upscale and luxury suite options and there are many Disney Hotels. Here are 3 of many luxury options in Disney hotels:
Disney's Grand Floridian Resort and Spa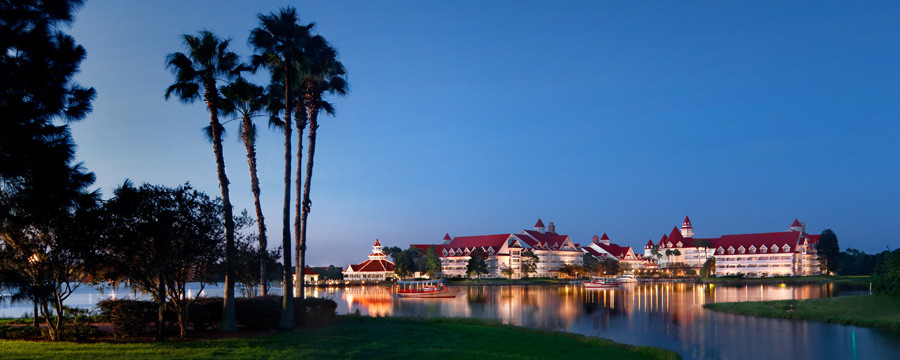 The Grand Floridian Resort & Spa Photo Credit: DisneyWorld.Disney.go.com
The Grand Floridian Hotel is an elegant Victorian style hotel with modern sophistication located just across the lagoon from the Magic Kingdom. Amenities include a first class spa, pool with cabana service, white-sand beach on the lagoon, and a large lobby where you can hear the live orchestra play ragtime, jazz, and Disney tunes.
Disney's Animal Kingdom Lodge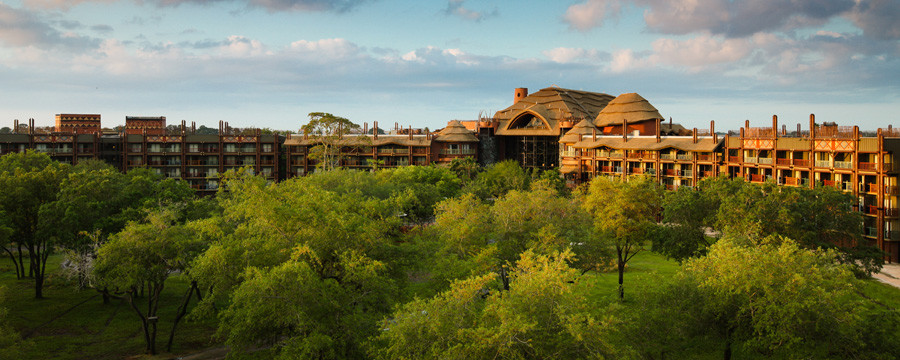 Animal Kingdom Lodge Photo Credit: DisneyWorld.Disney.go.com
This high end resort allows you to step into Africa. It is perched right on the 4 lush savannahs of Disney's Animal Kingdom and is inspired by the traditional African kraal. Over 200 animals are just outside your window. Inside the hotel is one of the largest collections of African Art in the U.S., refreshing pool areas, and that Disney magic that you expect from all accommodations.
Disney's Contemporary Resort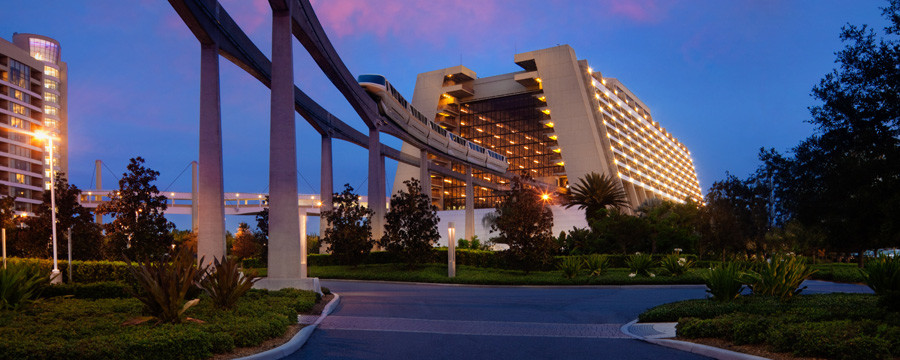 Disney's Contemporary Resort Photo Credit: DisneyWorld.Disney.go.com
The Contemporary Resort was Disney World's first hotel and still stands as a symbol of modern ingenuity and luxury. The park's famous monorail rides right through the center of the hotel. The resort has 2 pools – one with a waterslide as well as beach and boating access on the lagoon. The hotel's California Grill allows you to experience the nightly fireworks while dining on award winning culinary delights.
Upscale Accommodations at Universal Studios Orlando

Universal Orlando Photo Credit: UniversalOrlando.com
Universal Studios Orlando has 4 themed resorts on property. Each one has economy and luxury accommodations and amenities available. One of the best ways to spend your money at Universal Orlando is to spend the extra dollars on the Universal Express Unlimited Pass. When you stay at any of the Universal hotels or resorts, the express pass comes with your stay. Also, make reservations ahead of time at Mythos Restaurant for some dining that breaks the mold for sub-par theme park food. Experience some of the best bars, restaurants and shopping that all of Orlando has to offer at Universal's CityWalk. It is located before the entrance to the parks and there is no charge for entry. There, you will find a movie theater, miniature golf course, excellent restaurants and nightlife that are open late. Here are high end accommodations to consider while staying at Universal Orlando:
Loews Royal Pacific Resort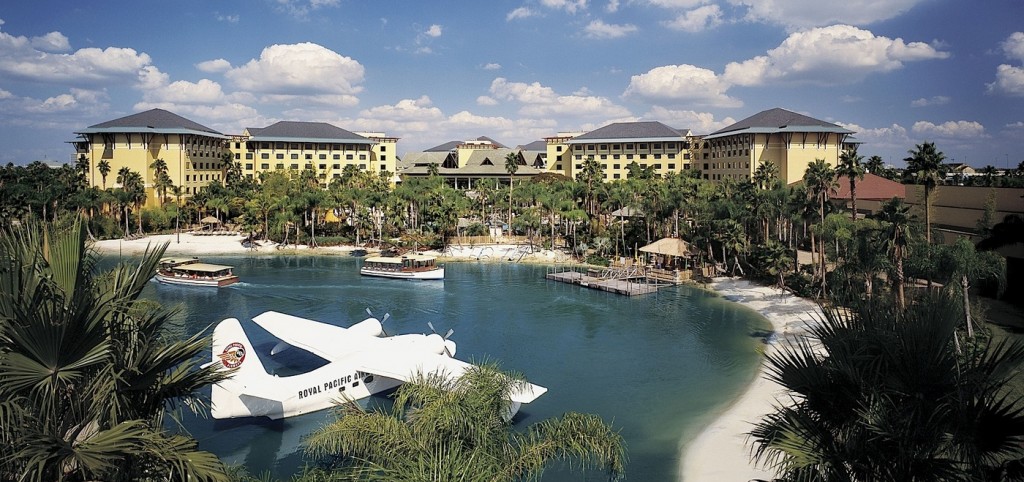 Loews Royal Pacific Resort Photo Credit: UniversalOrlando.com
The Loews Royal Pacific Resort is a luxury themed resort on property at Universal Orlando. You'll feel like you've journeyed all the way to the South Pacific with the tropical décor and high end amenities at this luxury resort. The room décor, lagoon style pool and even the shops at the hotel all stay in line with the South Pacific theme. The South Pacific theme can also be felt in the Islands Dining Room, the Orchid Court Lounge & Sushi Bar, and the Bula Bar & Grille. There are other restaurants within the hotel including Emeril's Tchoup Chop and Jake's American Bar.
Hard Rock Hotel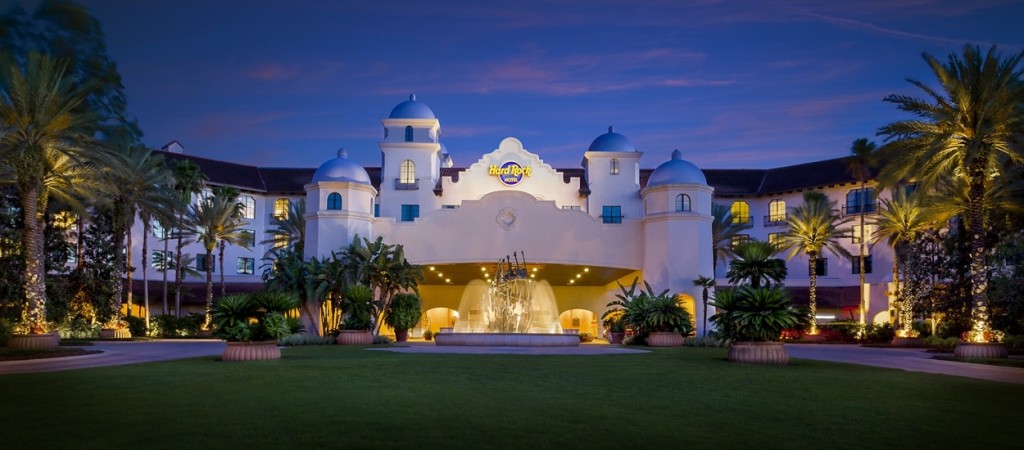 Hard Rock Hotel Photo Credit: HardRockHotels.com
The Hard Rock Hotel at Universal Orlando is a deluxe hotel with high end accommodations that are geared toward making you feel like rock 'n' roll royalty. The sand beach pool has cabana service and surrounds you with rock 'n' roll in addition to water. While at the hotel, you can dine at the famed New York steakhouse The Palm Restaurant or chill out to smooth music at the Velvet Bar.
Loews Portofino Bay Hotel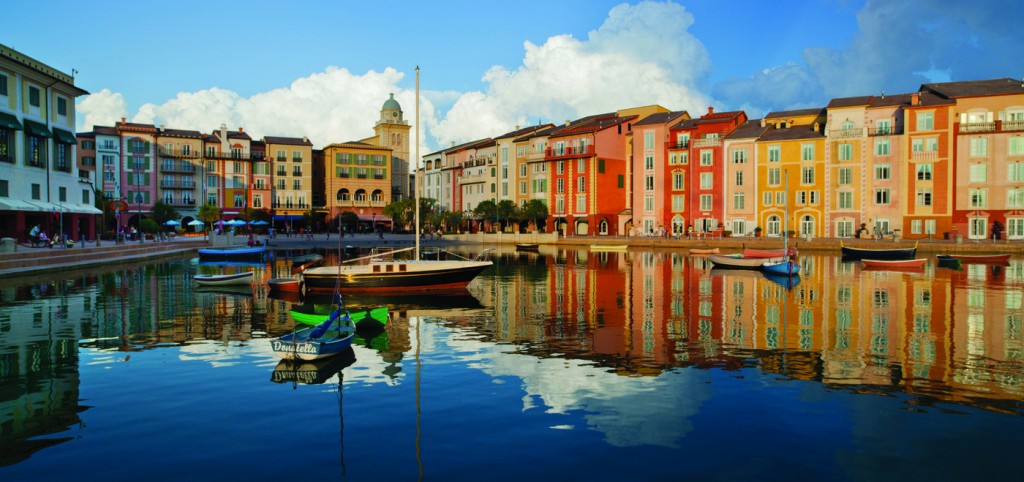 Loews Portofino Bay Hotel Photo Credit: LoewsHotels.com
As you can see from the photo of the hotel, they take the Italian village theme very seriously at this hotel. You can expect to feel transported to the seaside town of Portofino. The attention to detail to pull off this theme is spectacular, right down to the cobblestone streets and outdoor cafes. You are sure to be leaving with an Italian accent. The deluxe accommodations at this hotel include custom designed décor and furnishings in the spacious guest rooms and suites, lavishly attentive service, the serene Mandara Spa, three themed pools to choose from, and 7 restaurants in addition to a Starbucks and 24 hour room service. Warning: you may not want to even leave the hotel to go to the theme parks!