Many people fail to realize that the private jet charter industry is one that is geared towards regular customers as well as the rich and famous. Television images of watching the President or a celebrity taking off in their own private plane tend to make us think that that this service is only for those that are well known.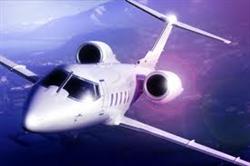 Private jet charter services are used by a wide range of individuals and companies for a variety of different reasons. Some people choose a private charter service because they are very nervous when flying and need to be medicated. They don't want to be slumped over with the general population on a commercial airline flight as this is not only embarrassing but also tends to be a bit dangerous when you are not coherent. For these individuals flying with a private charter services allows them the peace of mind they need when traveling and the privacy as well.
Many companies choose to book private jet charter flights for their staff. Most used to maintain fleets of their own for company transport but actually found that using a private charter service is not only more economical but more efficient as well and allows individuals the opportunity to work while they fly and take in business meetings and such while in the air. This is something that is virtually impossible when on a commercial airline flight. Also, a company that has stopped flying its own company jets looks much better to the general public as well and the company looks like it is running leaner to many which is a good company image to have at this point in time.
Believe it or not a large number of individuals choose private charter services for transport because they want to take their pets along. While commercial airlines will make certain concessions for pets they are not always safe and most people who are true animal lovers won't tolerate the idea of their pet being crated and stored under the plane alone like a piece of luggage for hours. Also, international flights tend to significantly restrict animal travel as well. Private jet charters allow your pet to fly along with you and this is what animal lovers truly want. They want their pet to be treated like one of the family and a private charter company will do just that.
No matter what your reasons a private jet charter is an option that you should most definitely consider. It is a superior way of flying for a number of different reasons.