The Town of Breckenridge is located in Summit County, Colorado. It is very a very quaint Victorian style town and is one of the most popular ski resorts in Colorado. Most vacationers planning to stay and play in Breckenridge will fly into Denver, the capital of Colorado and then make the 2 hour drive through the mountains to Breckenridge. However, you can take a private jet charter and fly to Eagle County Regional Airport and cut out about half of the drive. You can hire a car service or rent a car and make the drive yourself. Even though Breckenridge is known as a ski town, there is plenty to do in "Breck" year round.
Breckenridge after Snow Photo Credit: BreckenRidgeLuxuryCondoSales.com
View of the Town of Breckenridge from the Kensho SuperChair on Peak 6 Photo Credit: Wikipedia

Panorama of Breckenridge in Spring Photo Credit: Wikipedia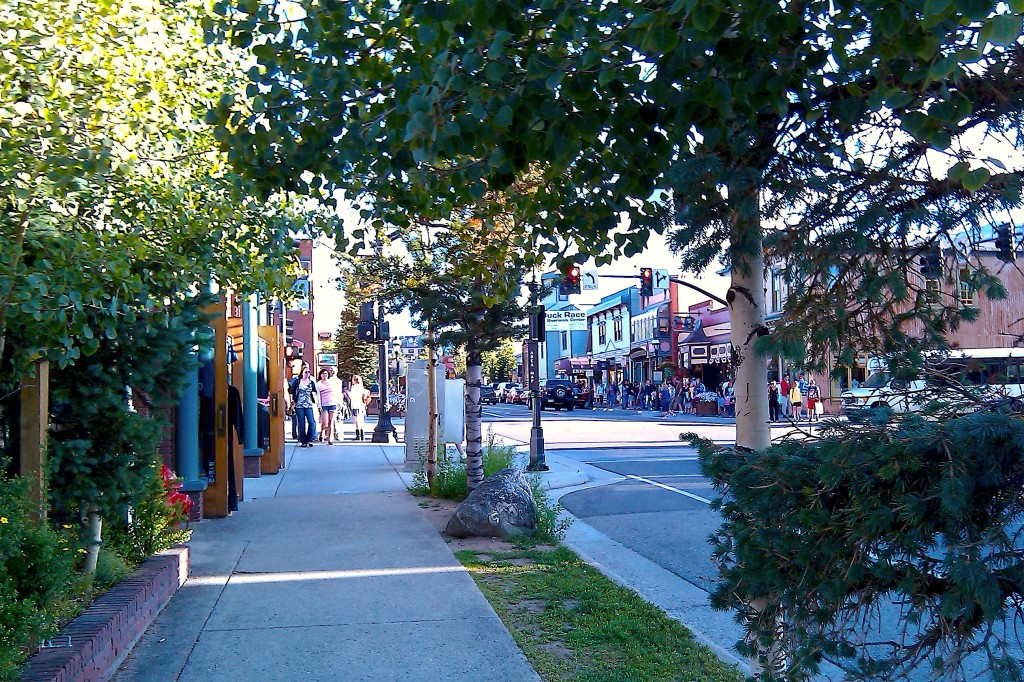 Main Street Breckenridge Photo Credit: Wikipedia
Accommodations in Breckenridge

The Village at Breck Photo Credit: Breckenridge.com

One Ski Hill Place Photo Credit: Breckenridge.com
Even though it is a small town, Breckenridge has much to offer in the way of lodging. Whether you want a luxury hotel, a boutique lodge, a seasonal condominium or a quaint bed and breakfast, Breckenridge has what you want. There are well over 60 places to stay in Breckenridge and we are sure you will be able to find exactly what you are looking for between the variety and selection available.
Breckenridge in Winter

Snowboarder on the Dew Tour Photo Credit: Breckenridge.com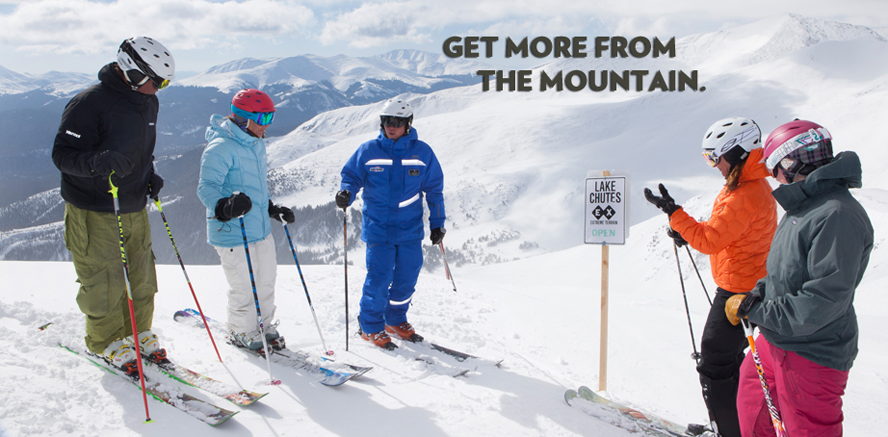 Skiing in Breckenridge Photo Credit: Breckenridge.com
Breckenridge is a ski town; the picturesque mountains and crisp, clean air are a refreshing joy to play winter sports in. The average snowfall from November through April is over 20 inches a month, so you see fresh powder there for pretty much half the year winter through spring. The skiing here is very popular, but other winter snow sports are also readily available and include snowmobiling, snowboarding, sledding, etc. Choose between many of the mountains and several different ski lifts. Are you a newbie skier? Ski lessons are available. When you are not "on the mountain" there is plenty to see and do including some of the best shopping and dining. Just about everything in Breckenridge is in walking distance up and down Main Street. What else can you do while in Breck? Check out this list before you spend every day skiing, you can also: go dog sledding, fly fishing, take a mine tour, go mountain climbing, and do yoga in Carter Park. Maybe you want to spend one day or afternoon inside? That's OK too, see the museums, take an art workshop to make your own souvenir, visit the theatre, or relax and rejuvenate in one of the many spas. When you are planning your trip, check out Breckenridge's calendar of events to see what will be going on during your stay. You will see that there are plenty of special events and festivals all year round. There is very likely something interesting and fun going on during your stay.
Breckenridge in Summer
Even though Breckenridge is known for being a winter wonderland, there is still so much to do and see in summer. It is like a different place with temps reaching close to 70 degrees, it is wonderful to experience the great outdoors and not be too hot to enjoy yourself. Breckenridge has a summer Fun Park, which is only open during the summer time. There are so many ways to enjoy the beautiful outdoors during summer in Breckenridge: mountain biking, hiking, 4×4 tours, Segway tours, scenic chairlift rides, or go panning for gemstones. If you want a thrilling adventure, the list is long for things that will fill that need: Gold runner Coaster, Alpine SuperSlide, Ten Mile Zipline, rock climbing, or the SuperBungee Trampoline. Add to the list, many of the indoor activities mentioned above, and you probably won't even be able to fit everything in one trip.