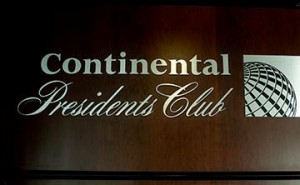 There are many airline companies which enable passengers to travel Business Class. If you want to have enough space to stretch your legs whilst you are sat on board, you'll have plenty of room when you travel Business Class. Long before you board your flight, you will have to wait for it to arrive in a business lounge. Although many airline companies offer passengers the opportunity to travel Business Class, there are some business lounges which impress more than others and here are a couple of them.
The Wing, Cathay Pacific, Hong Kong International Airport
The terminal at Hong Kong International Airport is very big and its business lounge is also sizeable too. This airport's terminal has 43,000 square feet and 80ft of it is dedicated to the business lounge for Cathay Pacific which is called 'The Wing'. This business lounge is situated above the terminal. Whilst hundreds of people queue for their flight, you can sit back and relax whilst you enjoy a beverage or dine at one of four restaurants which are in this business lounge. Along with a noodle bar, you can also unwind in a spa before your flight. For the ultimate form of relaxation, this business lounge has private cabanas. There are showers and oversized tubs in each cabana and you can check your emails as well because this business lounge has free Wi-Fi throughout.
Terraces Lounge, British Airways, JFK International Airport
British Airways has long been established as a premier airline company and the 'Terraces Lounge' clubhouse is an ideal example which explains why. With many water fountains, you will feel totally relaxed because the sound of bird song is audible throughout this business lounge. Its design is more akin to an outdoor area, especially as fully reclining lounge chairs are under white umbrellas. You might be mistaken for thinking that you are at the beach and not about to board a plane.
For further relaxation, you could try out the 'Molton Brown Travel Spa' at the 'Terraces Lounge'. With hydrotherapy showers and massages for pre-flight and post-flight passengers, you could also choose from a wide range of reflexology treatments as well. If you're feeling tense before a long flight, you will be completely transformed after you have visited this business lounge.
President's Club, Continental Airlines, Ronald Reagan International Airport, Washington, D.C.
When this airport first opened in the 1940's, the space where this business lounge stands used to entertain US Senators and VIP's. Although it has had a variety of purposes since then, the 'President's Club' business lounge now offers a level of luxury which Barack Obama probably wouldn't object to. With incredible décor, this business lounge has a retro look. With a bar which enables you to have the beverages of your choice before you board your flight, this business lounge also has a conference room. If you are travelling with your team, you could have a private meeting before you get on your plane to a conference.
This post was brought to you by A1 companies. They are specialist company formation agent. For more information on how to start your own business please see the site