When we think of driving a Bentley, economy is not the first thought that crosses our minds.  Bentley has long been a leader in the luxury car class and their popularity in recent years has grown significantly.  And now they're leading the pack again with a commitment to a startling 40% reduction in emissions, beginning with their 2013 Continental GT V8.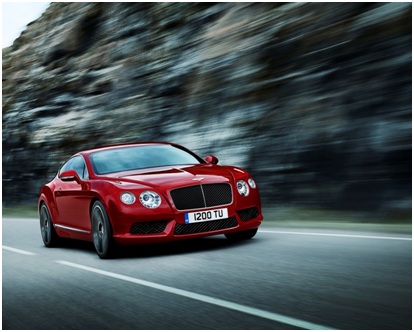 There are several components responsible for the savings, but the biggest is the introduction of a new 4.0 V8 engine.  And the good news is that its sizzling performance is not compromised in any perceivable way, unless you consider 0-60 MPH in 4.6 seconds a measurable tradeoff for the 4.4 second speed of the V12 model.  A drop in horsepower from 567 in the V12 to 500 in the V8 has also not produced a noticeable effect in drivability and performance, nor has the V8's top speed being lowered 10mph to 188, since none of us actually drive anywhere close to that speed.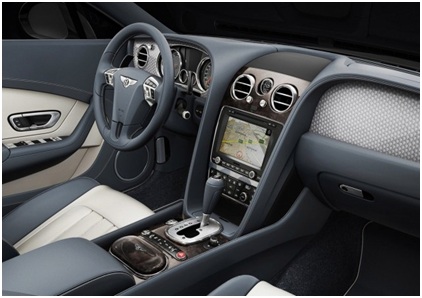 While many of those who are inclined to buy a Bentley won't be swayed by the estimated 10% price cut, Bentley is betting that the GT V8 will attract a new crop of individualists who will like the more approachable price along with the car's eco-friendliness tossed in.  Too, the surprisingly high 24 MPG highway ratings will be attractive to new buyers.  But it is the V8's new identifying red enamel winged badges instead of traditional green on the V12, which may cause some purists more concern at the valet than any benefit enjoyed from the new machine's features.  Time will tell.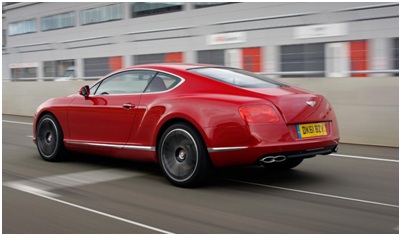 Bentley has recently enjoyed double digit growth with expansion into new markets, and has announced a goal of doubling sales by 2017.  The new 2013 Continental GT is a significant first step toward achieving that goal. Will there be a sensible new Bentley V8 in your garage?