With Halloween fast approaching, we can't help but think about haunted holidays. For those travelers who love Halloween or just ghost hunting in general, this is the perfect time to explore the most haunted cities in America. Of course, a vacation in any of these amazing cities doesn't have to be filled with ghost tours and haunted bed time stories, unless you want it to! These cities offer plenty of vacation luxury and fun. So why not take a last minute private jet flight to explore some of these amazing cities and their most haunted places? Here are 5 of the spookiest cities in America.
Savannah, Georgia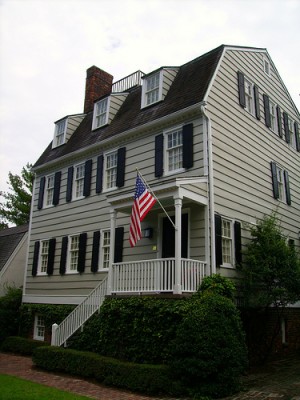 The Hampton Lillibridge House Photo Credit: TopTenz.net
Savannah, Georgia is filled with history, and of course that also often means a tradition of ghost stories and hauntings. As you walk down the streets of Savannah, the whole atmosphere seems like it is right out of a ghost story. From the moss covered trees to the gothic architecture, the whole city fits the scene perfectly. There are plenty of sights in Savannah reputed as haunted and there are plenty of tours of haunted places including the Hampton Lillibridge House, the Colonial Park Cemetery, the Pirate's House restaurant, the Mercer House, and the Moon River Brewing Company. Wondering where to stay to possibly catch some more ghostly action? Try the haunted Marshall House, Savannah's first hotel which was used as a hospital during both the Civil War and during the yellow-fever outbreaks.
Private Jets Charter to Savannah Georgia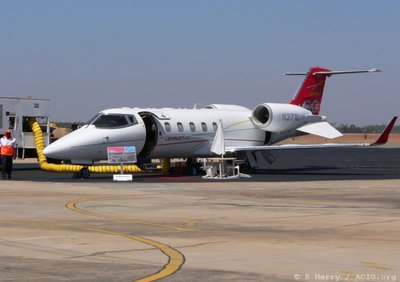 Hunter Army Air Field Airport in Savannah, GA Photo Credit: PrivateJetsCharter.com
You can charter a private jet flight for your haunted holiday in Savannah. The closest airport is the Hunter Army Air Field Airport. Flying on a private charter not only is luxurious and the epitome of comfort, it also saves time, long lines, and allows you to avoid the stressors of commercial travel.
Portland, Oregon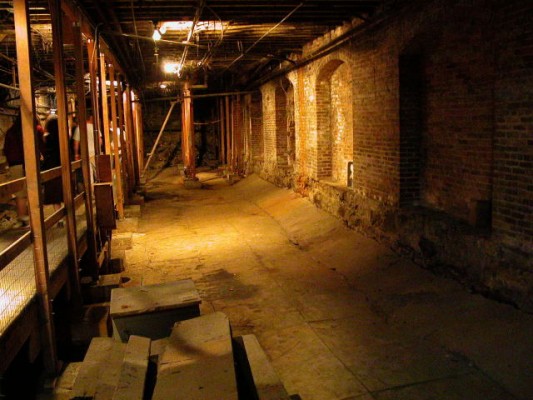 Shanghai Tunnels in Portland, Oregon Photo Credit: TopTenz.net
In recent years, Portland, Oregon's reputation has grown as a haunted destination, in fact, in is often now referred to as the most haunted city in the Pacific Northwest. The most haunted place in the city is, no doubt, the Shanghai Tunnels. In the 1800's many people were kidnapped and drug through the tunnels to the port where they were shipped off to the Orient as slaves. There are other haunted places to tour throughout the city like the Bagdad theater, the Pittock house, and the Williamette river where people have seen a phantom rowboat. Want to stay where the "action" is? Check out the McMenamins' White Eagle Saloon & Rock 'n' Roll Hotel above one of Portland's oldest bars where once upon a time, bar patrons might have been shanghaied after a night of drinking.
Private Jets Chatert to Portland, OR
Private Jet to Portland Photo Credit: PrivateJetsCharter.com
The best way to see the scenic views (and the haunted ones) of the Pacific Northwest is via private jet charter. Skip the long lines and hum drum of commercial travel and instead escape on a truly luxurious getaway. Portland International Airport is easily accessible by our private jets.
Washington, DC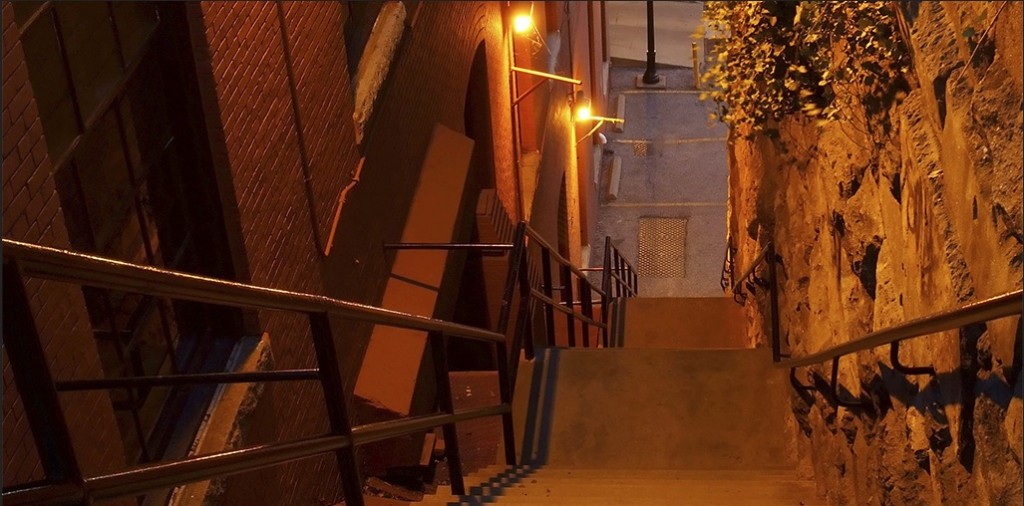 The Exorcist Steps in Washington, D.C.  Photo Credit: TravelChannel.com
When you think of a vacation in Washington, DC, you might think of the historic places to visit, the museums and the politics. However, if you are a ghost hunting enthusiast, you thoughts instead might lean towards visiting the steps of the infamous scene in the Exorcist, the Octagon House, the Cutts-Mason House and other haunted destinations in our nation's capital. Want to add even more ghost adventures to your stay in Washington, D.C.? Book the Ghost Suite at the Omni Shoreham Hotel.
Flying into D.C. by Private Jet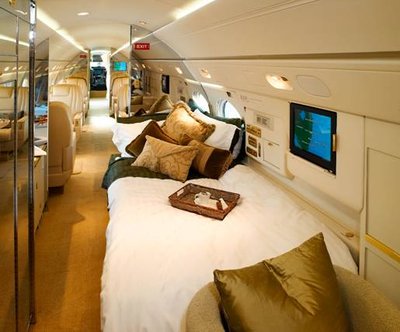 Washington D.C. Private Jet Charter Photo Credit: PrivateJetsCharter.com
The president isn't the only one who can ride in style on a private jet into Washington, D.C. Try out one of our luxurious private jet charters while on your way to vacation in the capital. Fly into Ronald Reagan Washington National Airport or Washington Dulles International Airport   on one of our fast and friendly private charters.
New Orleans, LA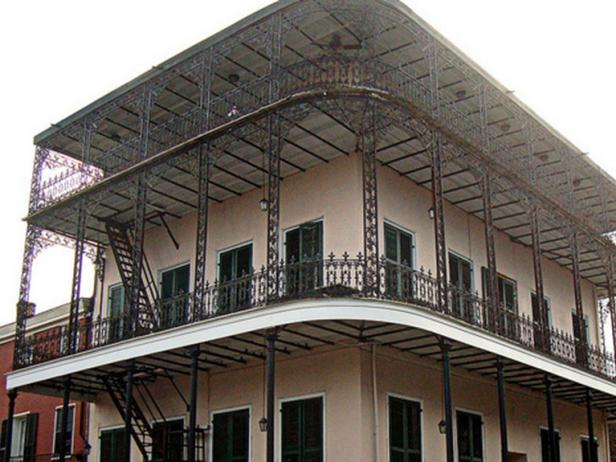 Sultan's Palace New Orleans Photo Credit: TravelChannel.com
New Orleans tops most lists for the most haunted city in America. It is thought to be a hub for ghost sightings because of the history of violence beginning as far back as the 1700's. It also has a reputation for many other paranormal things including voodoo, cursed pirate ships, and more stories in its colorful history. The St. Louis Cemetery No. 1 is probably one of the most famous haunted cemeteries in the world. There you can see the tomb of the voodoo queen Marie Laveau. There are plenty of other haunted stops in the city including Lafitte's Blacksmith Shop Bar, Muriel's Jackson Square restaurant, the Sultan's Palace, and the LaLaurie House.
Getting to New Orleans by Private Jet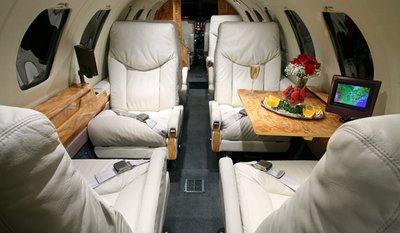 Private Jet to New Orleans, LA Photo Credit: PrivateJetsCharter.com
Of course, searching for paranormal activity and ghost hunting aren't all that there is to do in New Orleans. It is also the home of amazing food and the birthplace of jazz and its own breed of soul music; and of course, there's also the city's annual Mardi Gras celebration. Arrive in style to New Orleans via private jet  and use the extra time you gain in the French Quarter soaking up the culture and history that is distinctly New Orleans.
San Francisco, CA

Alcatraz Photo Credit: TravelChannel.com
Like many cities in California, San Francisco is a popular vacation spot with plenty to do and see. However, there is a darker, more ghostly side of San Francisco known to paranormal enthusiasts and ghost hunters. The country's oldest Chinatown is said to have apparitions roaming the narrow streets and dark alleys at night. The Presidio military base is also considered a paranormal hotspot. Lastly, and probably the most infamous haunt of San Francisco is the abandoned Alcatraz prison located off the coast.  Many who have toured the old jail say they hear voices coming from within the cell walls and see shadows and figures walking through the cellblocks. Add to your haunted vacation by staying at the Queen Anne Hotel. It is now a charming Victorian style bed and breakfast but it was once Miss Mary Lake's School for Girls. Miss Mary is said to make regular appearances in her old office, now room 410.
Traveling to San Francisco on Private Jet Charter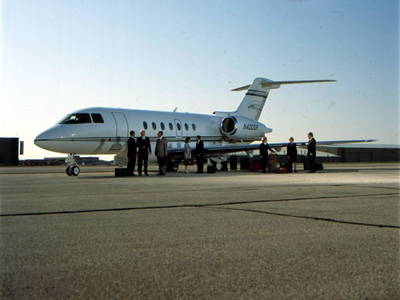 Private Jet Charter to San Francisco Photo Credit: PrivateJetsCharter.com
Arrive in California red carpet style on your own chartered private jet. Private jet charters are available to San Francisco International Airport  as well as other airports in the San Francisco area. Stars and celebrities aren't the only ones who can arrive in California on a private plane. Avoid the long lines and hassle of commercial travel and start relaxing as you travel to your destination.