Game of Thrones is one of the most popular television shows in the last 5 years. It has become a cultural and television phenomenon. The viewership numbers are staggering considering that it is aired on HBO, which is a subscription service that is an addition to regular cable television. In fact, HBO's subscription numbers have grown just because of this show alone. Game of Thrones has had more viewers that HBO's previously highest watched television series, The Sopranos. Viewership of the fantasy based period show as even overshadowed the famed Sopranos final episode. These statistics were reported by Entertainment Weekly  prior to the 5th season in April 2014. According to Sisense, season's 5 numbers eclipsed season 4.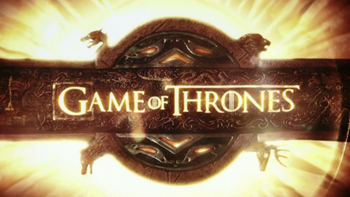 Game of Thrones Logo Photo Credit: Wikipedia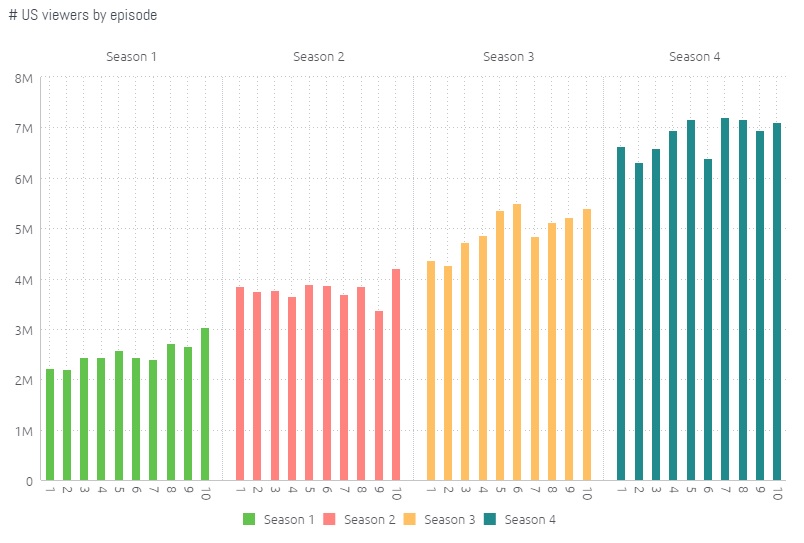 Game of Thrones Viewer Numbers in Millions Photo Credit: Sisense
Bringing the Book and TV Show to Life and Turning it Into a Dream Vacation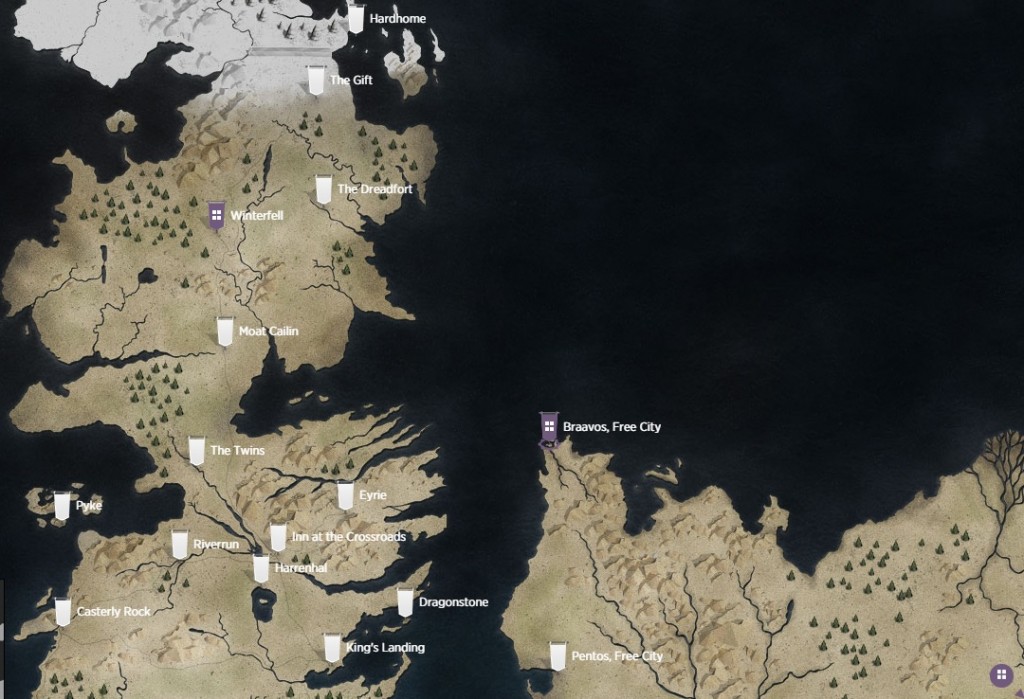 Game of Thrones Map Photo Credit: GameofThrones.com
The television show is based on the books from George R. R. Martin. Fans of the books and story can see the lands of the 7 Kingdoms and the continents of Westeros and Essos come to life. If you've seen the show, you are no doubt impressed with the way that places on this planet look otherworldly and often seeming from ancient mythology or from the medieval and renaissance eras. This begs the question, where in our world is Game of Thrones filmed? The studio portions of the series are filmed in a studio in Belfast, Ireland. Other outdoor locations include Northern Ireland, Croatia, Iceland, Morocco, Spain, Malta, Scotland, and the United States. In our previous blog post, we focused on the Game of Thrones tours in Northern Ireland. For our blog today, we will focus on Game of Thrones tours that depart from the capital, Dublin Ireland. They also cover some of the same tour stops, but you can get picked up from Dublin if you are staying there and it is more convenient.
Private Jet Charter to Dublin, Ireland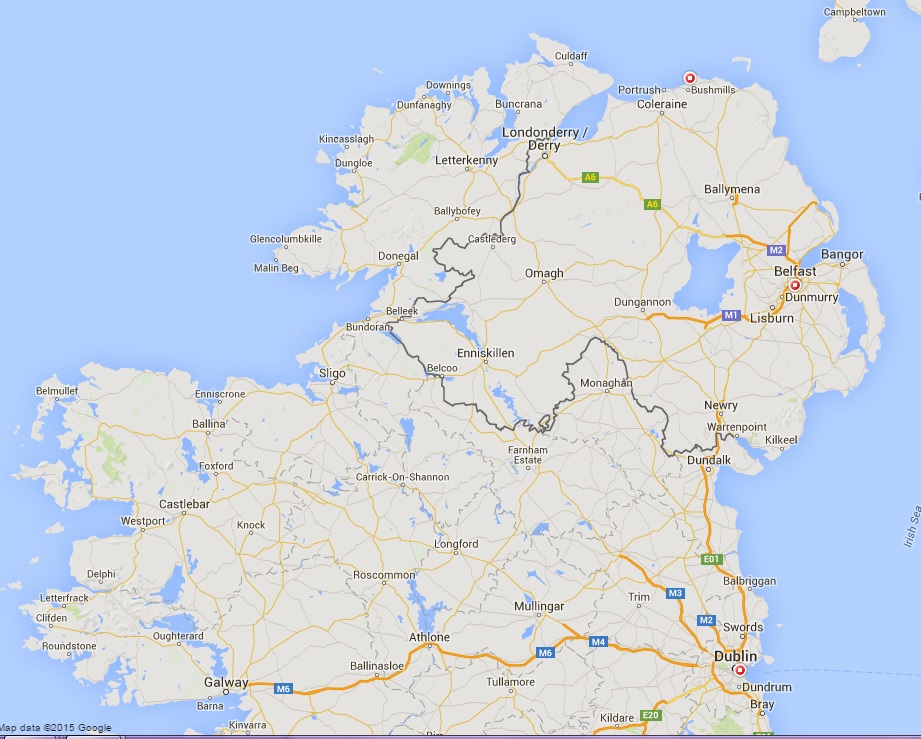 Map of Ireland Photo Credit: Google Maps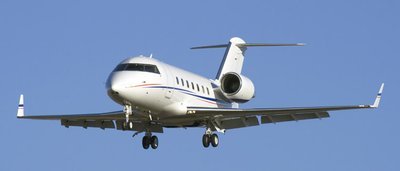 Private Jet Photo Credit: PrivateJetsCharter.com
There are plenty of airports to choose from in Ireland that service our private jet charters. Consider your private jet akin to riding into Ireland on your own dragon. Enjoy a holiday in style and charter a private flight into Dublin or Northern Ireland. If you are among the many people who have decided that flying commercially is more trouble than it is worth, get a quote for a private jet charter today. We fly from almost any city in the world and can get you where you need to go in style and shave time off your flight so that you can enjoy your holiday without wasting it in airports and luggage lines.
You can choose to take a tour near where you are enjoying other holiday activities, or choose both. We already highlighted for you things to do on vacation in Dublin.
Dublin Game of Thrones Tour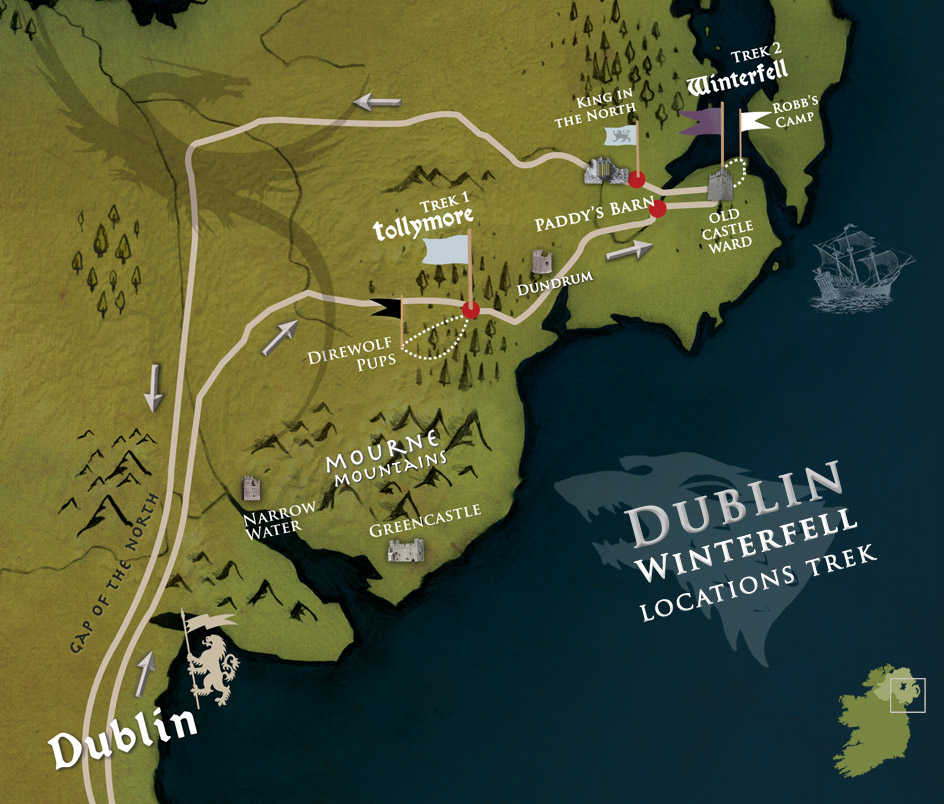 Dublin Game of Thrones Tour Map Photo credit: GameofThronesTours.com
Winterfell Photo Credit: GameofThronesTours.com
Your tour begins in Dublin in front of Jurys Inn pick up location and heads north to Winterfell shooting locations including Robb's camp and then round trip back south. The tour pick up time is 8am and returns you back to Jurys Inn at 6:30pm. Be sure to dress appropriately including walking shoes for some of the treks on the tour and bring something warm because in Ireland "winter is always coming". We will cover all the highlights of this day long adventure tour:
Tollymore Forest Park

Tollymore Forest Park Photo Credit: DiscoverNorthernIreland.com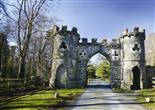 Tollymore Forest Park Photo Credit: DiscoverNorthernIreland.com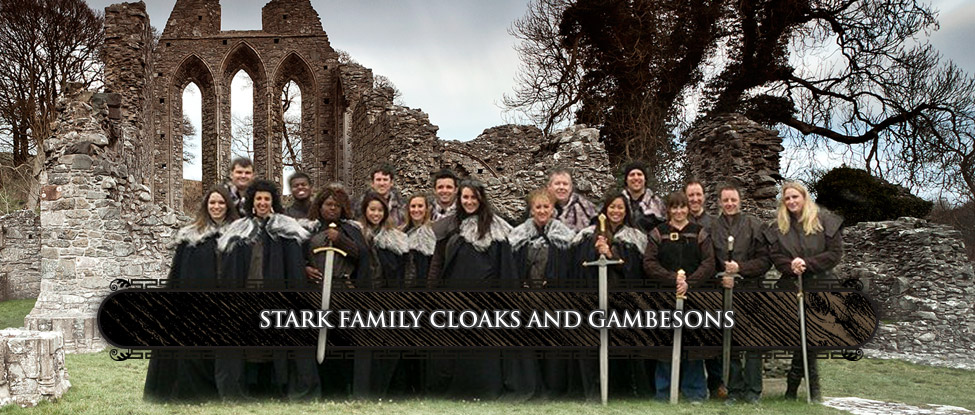 Stark Family Cloaks Photo Credit: GameofThronesTours.com
At 10:15 am your tour arrives at Tollymore where you will take a morning trek to see the direwolf pups. Before embarking on the trek, you must be clothed in style and appropriately for our theme. Each tour passenger gets free Stark family cloaks to wear. Tollymore Forest Park (also known as the Forest of Winterfell) is where the opening scene of the television show was filmed. It is also where the set north of the Wall is located. It is where Tyrion and Jon camp on their way to the north on the way to the wall. It is also where the Starks discovered the dead direwolf and rescued her pups. Never fear, the direwolf pups are alive and well and retired here at Tollymore.
Lunch at Paddy's Barn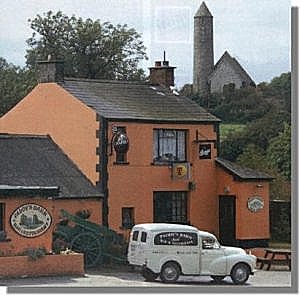 Paddy's Barn Photo Credit: PaddysBarn.com
Next stop is lunch at Paddy's Barn, a famous stopping place for anyone visiting Northern Ireland. It is the homeland of St. Patrick and situated between St. Patrick's mountain and the church where he gathered for prayer meetings. Paddy's Barn is an old style pub where you can purchase lunch for an additional price not included on the tour.
Winterfell Tour and Trek to Robb's Camp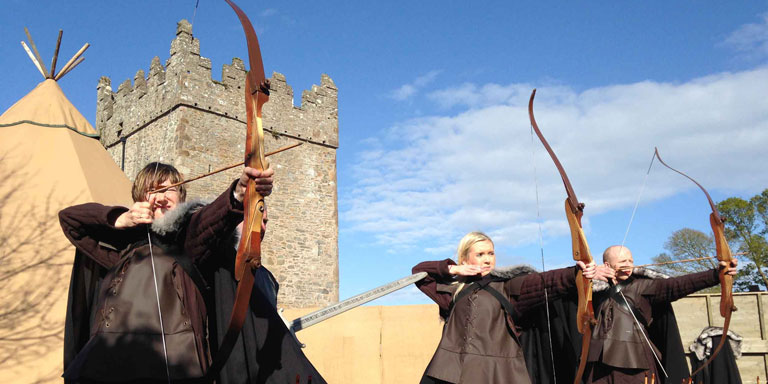 Castle Ward Photo Credit: Ireland.com
By 1pm, your tour will be arriving in Winterfell. This is the main part of the tour as there are 9 different Game of Thrones filming locations here in this one site. This is the location of the 16th century castle and stable yard that is used for Winterfell. One of the spots in this location you might recognize as the Tower House which served as one of Walder Frey's Twins. It is near the wooded shores of Strangford Lough where you can also see the location of Robb's Camp. Some other scenes that were filmed nearby include where Brienne of Tarth fought off 3 Stark's bannermen. It is also where they filmed the Battle of Baelor.
Inch Abbey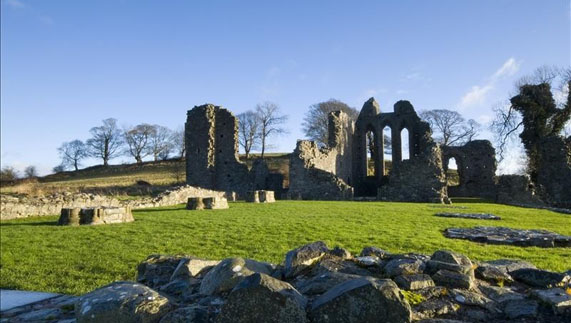 Inch Abbey Photo Credit: Ireland.com
At about 4 pm you will arrive at the last stop on the Dublin day tour for Game of Thrones filming locations, the Inch Abbey. This is where Catelyn and Robb Stark hear of the awful news out of King's Landing and consequently, where Robb's fate was sealed when his men pledged fealty to him as "the King in the North". The tour stop here is for just about 30 minutes for some picture taking.
Game of Thrones Tour from Dublin Summary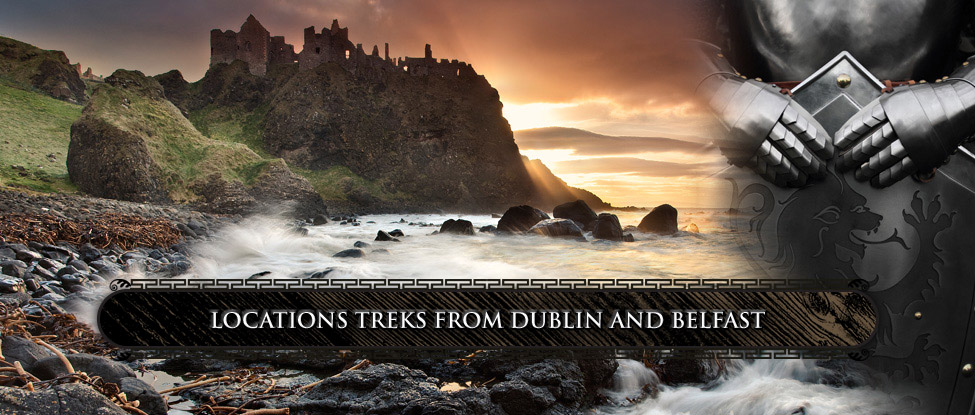 Game of Thrones Tours Photo Credit: GameofThronesTours.com
If you haven't gotten enough of Game of Thrones throughout the day, the tour group usually plays two episodes of Game of Thrones on the scenic drive through Ballynahinch and Dromore back to Dublin. You will arrive back in front of Jurys Inn for drop off at about 6:30pm. This is a great way to relive scenes from one of the best show while also seeing the Ireland countryside.