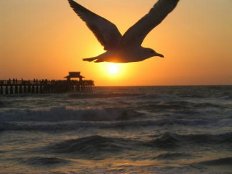 Flying commercially is such a drag especially if you are a charter travel bug who likes to take off to destinations unknown on a moments notice. There are many people who like to fill the gaps in their schedule by flying off for a few days unexpectedly. Now surely if you have your own private jet you probably can arrange a flight within just a few hours but if you are looking to pick up a commercial flight you could wind up spending more time on the phone making your flight arrangements then you can spare for your entire trip. Commercial airline travel and booking is not a simple process.
There is an alternative to having your own private jet waiting for your call and that is to fly with a private jet charter service. For those who like to take off on a moments notice without more than a few hours advance notice this is the only way to travel. Booking a private jet has other benefits for a last minute traveler as well, like the fact that the private charter company will help you set all your travel plans in place and not just those for your air travel. They can arrange ground transportation for you as well as book your hotel reservations and any other tickets or reservations you will need while staying at your destination.
With just one phone call you can be on your way to a romantic weekend getaway or get away when a meeting or other event falls through leaving a space in your busy schedule. There is no better way to travel last minute then with a private jet charter, it is even better than having a travel agent in your pocket. A private jet charter company will provide you with an entire staff that is catering to your every need, making your travel experience delightful even on a moments notice.