In addition to being known for its Swiss bank accounts, rich chocolates and cheese with holes, the tiny country of Switzerland's top point of pride remains in its manufacture of the world's finest watches.  Historically, Swiss watch making came about after the wearing of jewels was banned in the middle of the 16thcentury and jewelers turned to the art of watch making.  With that, the industry was born and watches became a highly coveted possession for the elite.
| | |
| --- | --- |
| | |
Of course since the advent of quartz technology in the 1970s, many of today's Swiss time pieces can be had for just about any price.  The quartz era led to automation, inexpensive watches and a huge reduction in the number of watch factories.  From a peak of over 1600 factories in the 1970's, today there are still over 600 companies making watches in Switzerland, employing about 40,000.  Considering that the population of Switzerland is less than 8 million, that's equivalent to one out of every 200 citizens employed by the watch industry.  And one brand still stands out above the others as the best and most coveted:  Blancpain, the oldest watchmaker in the world.
| | |
| --- | --- |
| | |
Blancpain has been making watches continually since 1735 and is one of only a few companies which has continually maintained the status of "manufacture", a Swiss Watch Industry title assigned to a factory which makes all of the components , especially the blanks, that go into their watches.  This is a more costly method, but it allows them ultimate control over the product.  They produce only 10,000 watches per year, each one completely hand made by a single worker from beginning to end with some parts as thin as a hair.  As a point of comparison, Rolex makes 2,000 watches per day.  It is said that the first owner of each Blancpain watch is the watchmaker himself, as he leaves something of himself in each watch he makes.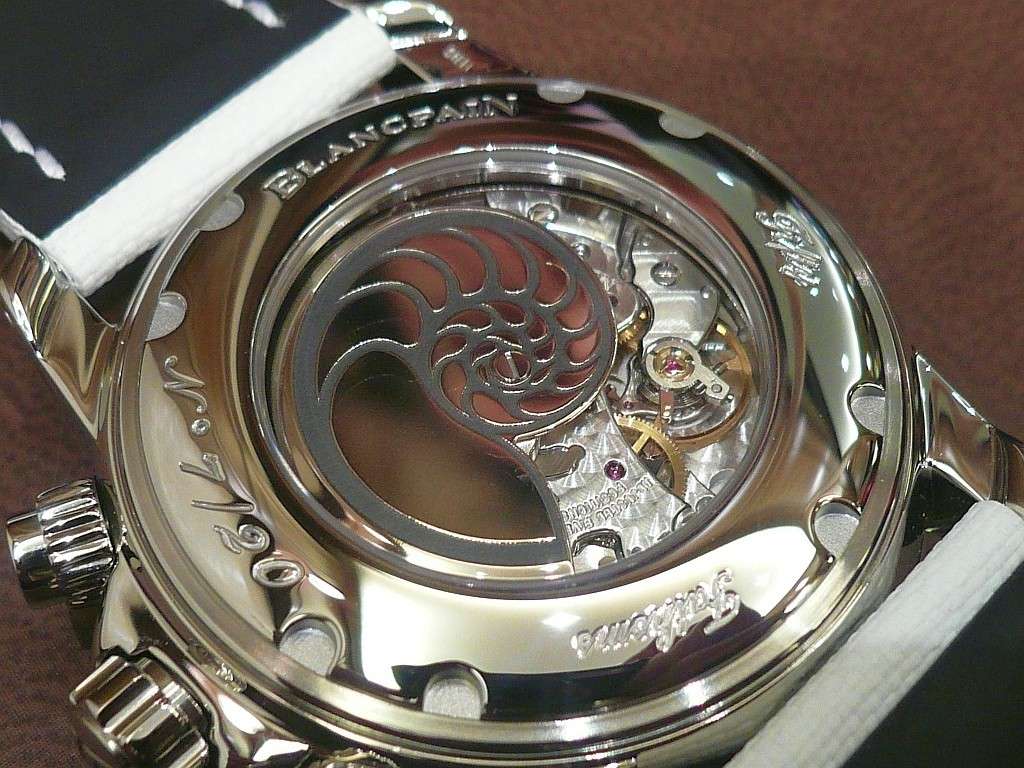 The most luxurious watch in the line is the rare Blancpain Grande Complication 1735, offered in a limited edition of 30, with only one made each year.  With 740 handmade pieces going into the mechanism of each 1735, it is one of the most sophisticated watches in the world.  Packaged in an ultra slim 42mm platinum case, a feat of magic in itself, it features a perpetual calendar, a minute repeater, a split second chronograph a tourbillon, a moon phase minder and an 80 hour power reserve.  A crocodile wrist strap completes the package.  And of course, it is not cheap, selling at $800,000+.  While there are certainly more expensive watches made, the Blancpain 1735 is the one which leaves watch aficionados around the world in awe because of the complexity of its mechanics.  Blancpain gladly gives tours of their factory at Le Brassus, and Private Jets Charter can get you there on a moment's notice.  Let's go!