We've all experienced those times when finding the right gift seems nearly impossible. Even though money's no object, there are days when you just don't have the imagination or the time to pick out that perfect something. Not to worry. We've come to the rescue with a few things that may help get your creative juices flowing for your next important gift giving occasion.
Victorinox Swiss Army Knife – Just when you thought the Swiss Army Knife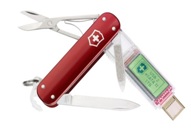 couldn't be improved upon, they've upped the ante. The 125 year old company expanded into USB jump drives some time ago, but now they've come up with the ultimate offering with their new Swiss Army Knife USB drive offering 1TB of storage. The technology inside is a very fast solid state drive, the same as is used in MacBook Air. For those who are concerned about having it confiscated by airport security, they've designed a spare plain black casing for it without the knives – just pop it out and switch before you pack. It is priced to sell at $3000. If you don't need that much storage, they do offer a 32G version without the SSD for about $250.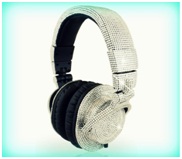 Encourage that special someone to release their inner DJ with these unisex Swarovski Jewel Encrusted Headphones. As good as they look on, don't let the bling distract from the fact that they've got great sound. Based on the award winning Audio Technica ATH-M50 studio monitor headphones, they are manufactured first and foremost with quality sound and comfort in mind. These are the perfect addition to anybody's home DJ booth. You can grab these for around $2900.
So she wants a diamond ring? Get her the world's first all diamond ring. Yes, we mean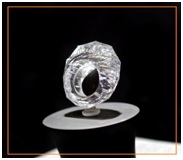 all diamond, as in carved from a single 150 carat stone. Offered by Shawish Jewelry of Geneva, this one of a kind little bauble will set you back a mere $68 million. After securing a copyright for the design and laboring through several years of testing, this beautiful laser cut stone has finally become a reality for its adventurous designer. You won't need to bother with sizing – it's one size fits all.
If you yearn for the days when things were simpler, this may soothe what ails you. It's the VW Camper Van Tent. The iconic 1965 Volkswagen Camper Van is back with a twist, this time in the form of a canvas tent. At 13 feet long and over 6 feet tall, it is a 1:1 scale replica of the original. Officially licensed by VW, this version sleeps four adults in two zipper-separated rooms. It is made of heavy duty canvas fabric with a waterproof floor. Set this up in your back yard, get out the 60's music, and get away for an overnighter. You'll be the envy of your friends. It can be yours for about $495. In your choice of colors, of course.