Did you ever dream that there was a better way to get to your dream destination? Ever wish for comfort and service on your long distance flight? Well, who hasn't but the point is that there is a well kept secret that is becoming not such a secret anymore. It is the private charter industry and each day more people learn about this service and what it can do for them.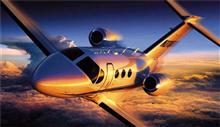 The private jet charter industry is one option that most people remain relatively oblivious to but if you are a person who travels then you really need to know that this option is available to you. Chartering a jet for your own personal use can empower you when it comes to travel in ways that you couldn't even imagine were possible.
Choosing a private charter you will find that you can more easily get to and from any destination in the world and you can do so on your time schedule not that appointed to you by the airlines. It is a simpler way to book travel as well with representatives who are not only efficient but also attentive to your needs and desires and who will work hard to fill your every request.
Air service is not the only thing they will provide you with; however, as a private charter company offers a wide variety of services such as on the ground transportation arrangements and hotel accommodations. Using a private charter company will provide you with the opportunity to do more than just plan your flight it will also allow you to plan out your itinerary with them. They are like an airline and a travel agency all rolled into one.
Surely this is a service that is not within everyone's means but many have turned to private charters for business travel as well and when you are able to write it off as a business expense a jet charter service is really the only way to go. You can work in the air or just relax as you travel all around the world. Jet setters love to fly on private jets and consider these wonderful vessels to be their deluxe accommodations in the air.