In a recent USA Today article about private jet charters, the author wrote about the many benefits of this service to those people who are traveling regularly for business purposes. The article clearly outlines the changes in commercial airline services as being a huge motivating factor for business customers making the switch.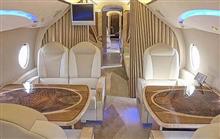 Currently airlines are reducing their number of flights and offering less flights to smaller cities making getting in and out of smaller more remote regions more difficult and requiring not only plane changes but also taking a series of different airlines to reach your destination. With a private jet charter you can fly into and out of wherever you need to without having to worry about endless transfers and hassles.
The article outlines the way in which this enhanced travel experience can help business people to save time using their flight time for resting, working, and even having a business meeting. This time is not very productive when flying on a commercial flight because there are too many distractions caused by other passengers which make even getting some shut eye near impossible.
The more that you look at and consider a private jet charter as your primary mode of travel the more it makes sense to use this mode of travel for all your business needs. Being able to use your time in the air more effectively and land closer to your destination just saves time and money and in business time is of the essence. Having the ability to increase your own productivity and that of your employees while traveling on business is the best way to make the most of this essential business expense and make it a more profitable venture.
Booking a private jet charter has never been simpler and with the help of the internet you can find a variety of private jet charter companies and one is better than the next. Calling up you will immediately notice their attention to detail and the wonderful way in which they handle any and all requests you make. One phone call is all it will take to have you completely convinced that a private charter flight is the best way to get around on business.