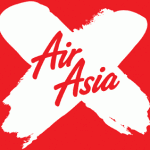 Even though the announcement is still brand new, the lines in the sandbox are already being drawn.  In a bold move that is already receiving worldwide attention, AirAsia X is the latest carrier to announce the launch of a new kids-free 'quiet zone' on its long-haul flights.  The new quiet zone is near the front of an Airbus 330 and encompasses the seven rows directly behind the Premium FlatBed recliner seats.  The entire area will be separated from the rest of the cabin by restrooms and bulkheads.
In an attempt to provide a more restful and relaxing environment during long flights, no children under 12 will be allowed seats in the section, although the airline has said that it is possible that children may be seated in the section if necessary for safety or security.  Initially, there will be no additional cost for the seats above the already standard seat selection fee in place and no mention has been made of adding a charge later on, although there is currently a surcharge for  "hot seats", which offer more leg room.
The announcement is being both hailed and flailed by those on opposing sides of the issue, but most passenger studies have shown the concept is a popular one among air travelers.  The AirAsia X Airbus 330 configuration won't block out 100% of the noise from crying infants, but proponents say the elimination of children kicking the back of their seat is a big step in the right direction.  AirAsia X will be implementing the quiet zones in February 2013.
Of course, flying by private jet would eliminate the problem.  Where do you stand on the issue of child free zones?