Let's face it a travel day can be long and tiring and even more so when you have arrived at your destination airport only to find that you must spend several more hours in a vehicle getting to exactly where you need to go. While there are many different airports scattered all over the world in very remote locations commercial airlines only fly into about 25% of them. Some of this is because of the size of the aircrafts they fly and some are because of the volume of traffic that the airport itself can handle.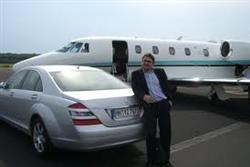 The other 75% of airports deal with smaller vessels and smaller volumes. Usually located in the more remote locations these airports tend to be very convenient for many travelers when they are looking to travel outside of the major metropolises of the world and most of these airports deal with personal planes and those of aircraft charter companies. And these smaller airports are not only easier to navigate but tend to be much more accommodating as well.
Private jets tend to be much smaller then commercial aircrafts and carry less people, which make them a perfect fit for the smaller airports in the world. Most of the travelers who fly on private jets appreciate remaining a little bit out of the public eye and hustle and bustle by coming in and out of smaller airports with a lower level on congestion and frustration.
Many travelers have moved away from commercial airline travel to that of private jet charters to ensure that their travel days involve a more calming experience and less headaches for them and this of course includes airports that are more convenient to the locations they want to travel to. No more having to travel for hours and hours to get to where you are going after a long day of plane changes and delays.
Air transport companies such as private charter ones offer some unique services as well for travelers and these include not only the ability to make your in flight experience a true pleasure but also to arrange ground transportation for travelers as well. This helps to ensure that not only can travelers hit the ground closer to their desired destination but that they can be greeted by prearranged transportation ready and waiting to take them to where they need to go. Private jet charters are truly the only hassle free way to travel to destinations all around the world.